There is no better time than on National Cat day to announce the completion of Phase 1 of our small animal facility renovations. This project is huge and the first four cat rooms are now complete. Take a look at the difference!
We started this project to replace flooring and discovered structural problems that had to be addressed. Our 30 year-old building was in need of major repairs and not just cosmetic upgrades. The rooms and enclosed porches are all completely designed with the cats in mind. From the commercial grade rubber floors, new lighting, upgraded heating/ac system and other upgrades, the rooms are not only brighter for the cats, but easier to clean and disinfect for the staff. We have three more phases to go and Phase 2 will start this coming week. We will keep you posted with the progress. Special thanks to C2C Construction for all their hard work into making this a reality! The cats are beyond thrilled with their new digs…. as are all of the caretakers!
And above all, very special thanks to our donors for making this all possible.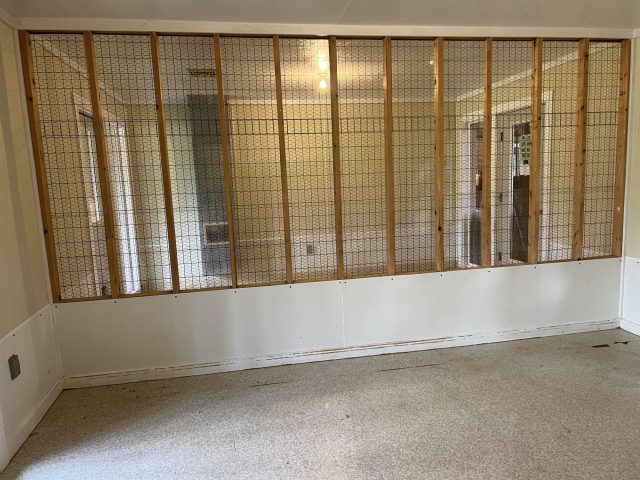 Cat Rooms 1 & 2 Before Renovations